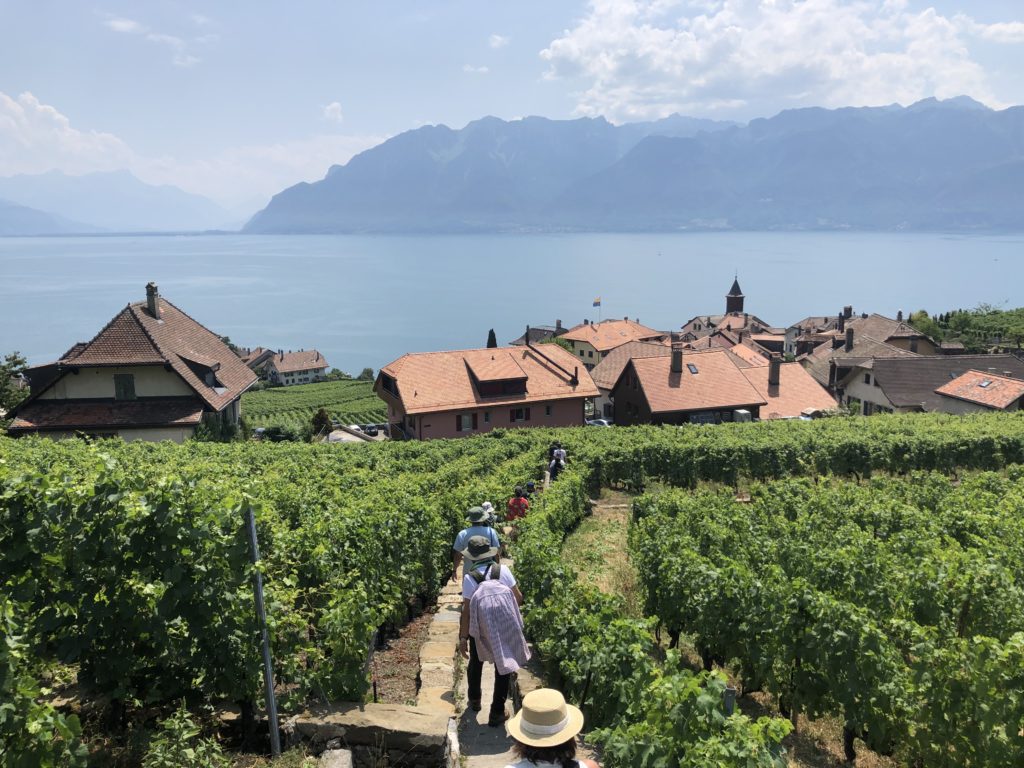 Wine tour "Marcheur "
Informations 2023
Adress and contact at Lavaux Vinorama :
Lavaux Vinorama SA                                        Monica Tomba, manager                             
Route du Lac 2 (GPS: Route Cantonale 2)      Phone number: + 41 21 946 31 31                               
CH-1071 Rivaz  (Switzerland)                          e-mail : info@lavaux-vinorama.ch
***Description***
Departure from Vinorama on the touristic train "Lavaux Panoramic"
Visit of a wine cellar in Chardonne, tasting (3 Lavaux wines)
Walk through the vineyards from Chardonne to the Vinorama, (about 2 hours) with picnic on the way (organized by Vinorama)      
Arrival at Vinorama, tasting (3 Chasselas de Lavaux) and Film "A winegrower's year"
Tour lead by a certified Lavaux World Heritage guide
Duration approx. 5 hours 
***Schedule***
Departure 10 am
Only from May to the end of October 
***PRICES & CONDITIONS 2023***
CHF 98.- per person (child under 16: free)
Only for groups of 10-20 people
Reservation one week in advance required
Non-alcoholic drinks for free 
***Terms and conditions***
The final number of participants must be confirmed 48 hours before the date of the event
Notice of cancellation 4 days before the event.
Without notice, 100% of the service will be charged
IMPORTANT: Please note that Swiss law prohibits the consumption of wine by children under the age of 16. 
***Payment methods***
Total billed amount must be received latest 4 days ahead of the event.
Payment possible by TWINT or wire transfer
Vinorama Team